What Type Of Asphalt Is Right For My Project?
It's not an uncommon perception to think all asphalt surfaces are the same. But, the differences are in the details, namely the type of asphalt mix used.
Depending on the requirements of your paving project, it might use more than one type of asphalt. But don't worry about deciding yourself — leave it to the professionals at Fulford & Jones, Inc.! Our team has the experience and knowledge to find the mix perfect for your asphalt surface. Contact us today to get started!
While paving contractors have near-limitless choices for asphalt mixes, here are the five most common.
Considered the standard asphalt type, a paving contractor heats the binding material and aggregates before placing the hot mixture. Since the mix temperature is between 280 degrees and 325 degrees Fahrenheit, it's usually only used in warmer months.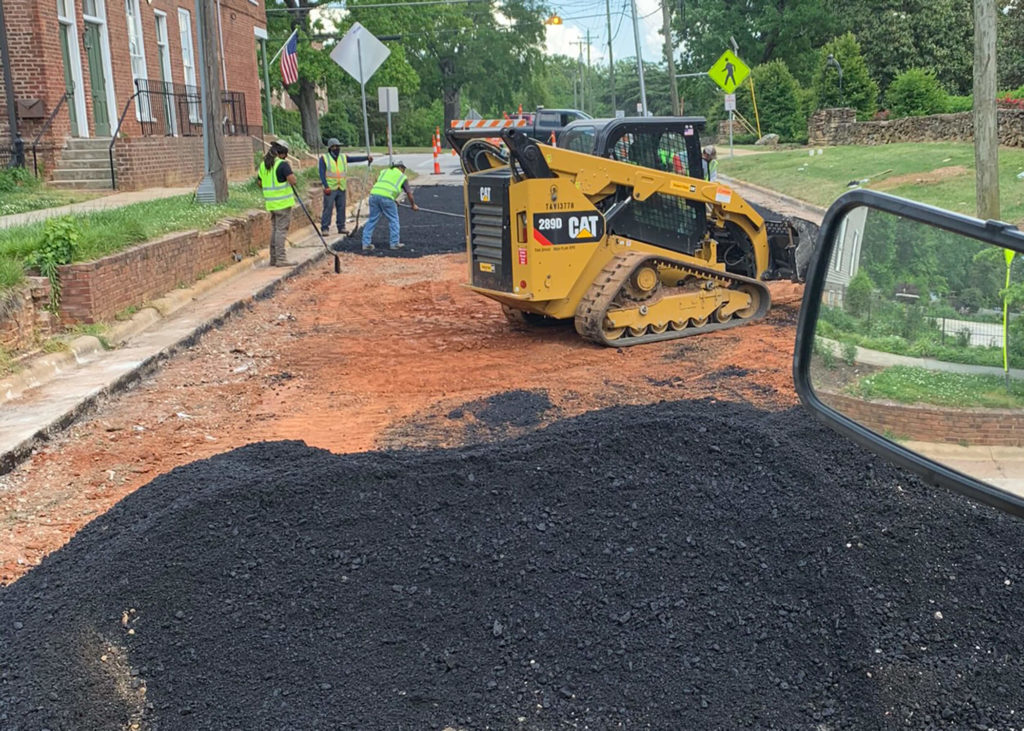 2. Warm Mix Asphalt (WMA)
A newer form of asphalt, WMA is the midpoint of hot mix and cold mix asphalt and is more environmentally friendly. The mix temperature ranges from 200 degrees to 250 degrees Fahrenheit, allowing it to be:
Placed in cooler temperatures, 

Hauled to further job sites, and

Use less petroleum in its production.
3. Cold Mix Asphalt (CMA)
A blend of additives and oils, CMA can be stored or placed cold. However, it's usually used for patchwork, potholes, or lesser used surfaces as the results aren't as persistent as HMA.
Another environmentally-friendly type of asphalt is porous. As the name implies, the material has tiny holes throughout to allow water to flow into the ground rather than run-off. The porosity also protects the asphalt paving from water damage over time.
Also called base layer or binder mix, this type of asphalt is frequently used for driveway, parking lot, or road surface lifts. A more rigid material than its counterparts, coarse graded asphalt supports the finer mixes.
Eastern North Carolina Asphalt Contractor
When your next construction project needs asphalt, make Fulford & Jones, Inc. your first choice. Our experienced asphalt team can help you decide what type of asphalt is right for the project and answer other questions you may have. Request an estimate today!