How To Choose A Concrete Contractor
Choosing a concrete contractor may not be the easiest task. You need someone you can trust and someone who will fit your project and company's needs. 
In this article, the important key factors to look for in a concrete contractor will be discussed. 
Continue reading to learn more and see what Fulford & Jones, Inc. can do for you and your concrete needs. 
A trustworthy concrete contractor must have experience and examples of previous work. Make sure to ask for references in order to cross check the contractor's experience with previous work. It's important to ask as many questions as you can to ensure the contractor's experience aligns with your project's needs.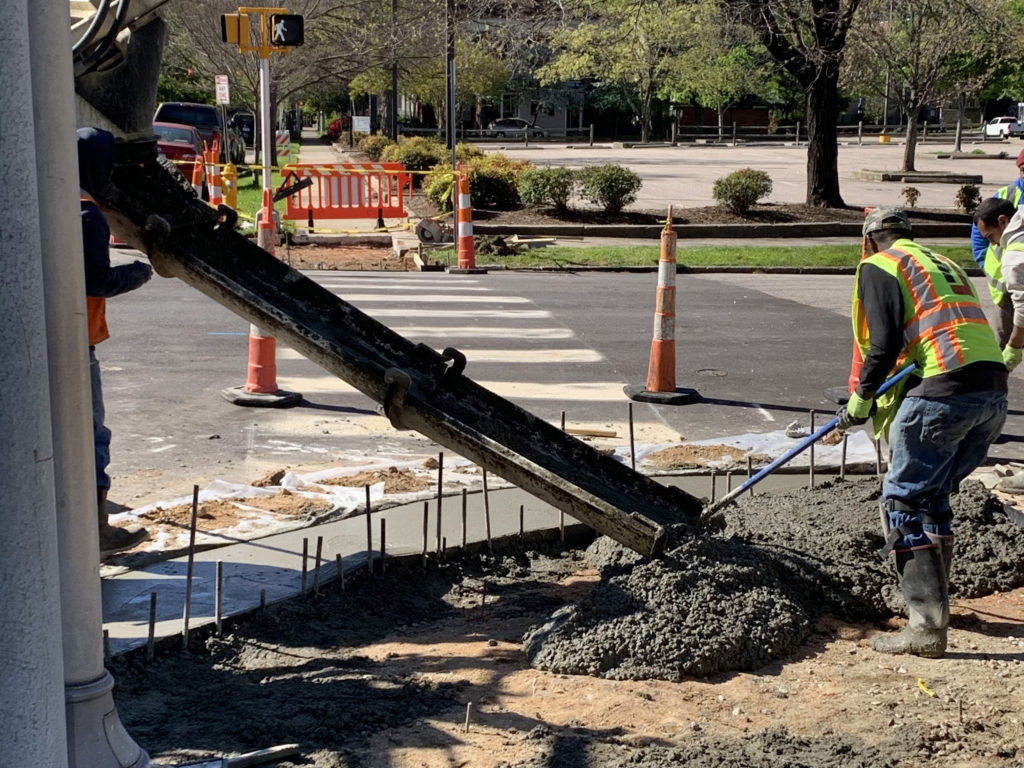 2. Licenses, Insurance & Bonding
An experienced concrete contractor will have the proper licenses, insurance, and bonding. Employees should have the essential education, training, and licenses for the work that they do.
Liability insurance is to protect their employees and your company throughout the project. It will also protect any already existing structures for damages and cover any injuries that may occur on site. 
Bonding insurance protects the money that your company invests into the project. This is used in the case that the concrete contractor fails to complete the project or their financial obligations, your company is protected.
A concrete contractor should not be unexplainably expensive or inexpensive. Stay within your budget means you may have to ask a few contractors for quotes. It's important to discuss labor and material costs with the initial quote to avoid unwanted add-ins later. Be wary of low quotes, if they're too good to be true they probably are.
Establish a desired deadline of your project before consulting with a contractor. Your estimated time frame will be determined on size, style and customizations needed to complete your project. This allows your contractor to project the time they need to complete your project on their schedule. Remember, your project is probably not the only one they're working on so discuss timing as soon as possible. 
Getting an estimated bid should happen after your budget and deadlines are determined. It is important that the bid is in writing and not over the phone or through email. Making sure the written estimate is as detailed as possible will prevent any misunderstanding for both ends. Materials, labor costs, permits and/or other fees should be included in the bid before signing a contract.
Eastern North Carolina Asphalt Contractor
If the concrete surfaces in and around your eastern North Carolina home or business are beyond TLC, call Fulford & Jones, Inc.! Our team of concrete experts understands the impact a concrete surface has on aesthetics and functionality. That's why we work with each customer to deliver a high-quality product to deliver years of beauty and utility. Request a project estimate from us today!