Residential Concrete Services
From the driveway to a sunroom floor, residential concrete provides the foundation to a home enjoyed for generations. Fulford & Jones, Inc. uses years of professional experience to give homeowners the final product they envision. Every project begins with a consultation as we listen and learn about your plans for the space. Then, because we only mix and pour concrete on-site, you have the confidence the concrete is exactly what the project needs. Call us today to schedule delivery for residential concrete!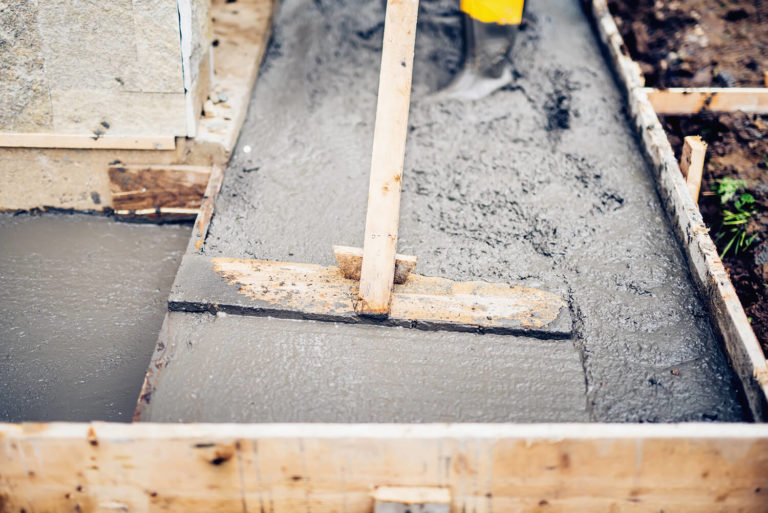 Our team of concrete professionals use years of concrete finishing experience to create long-lasting driveways, patios, walkways, and more for every homeowner.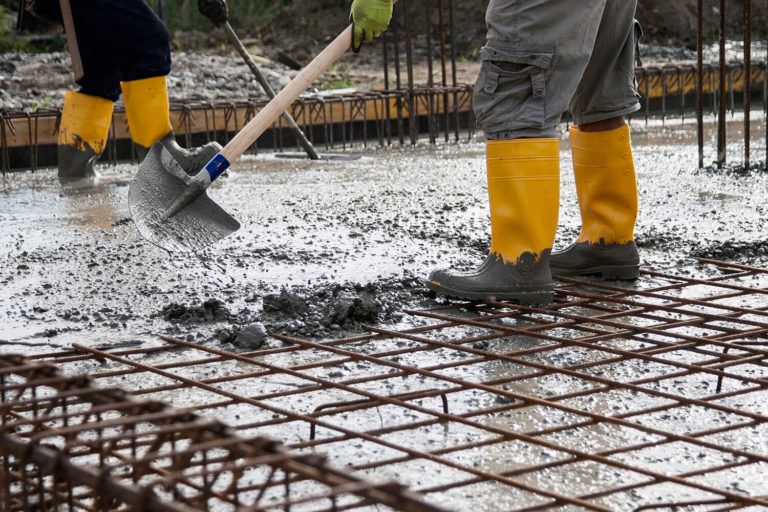 The cost of a yard of concrete delivered is a
common question
from homeowners. Give us a call or drop an email and we'll gladly answer!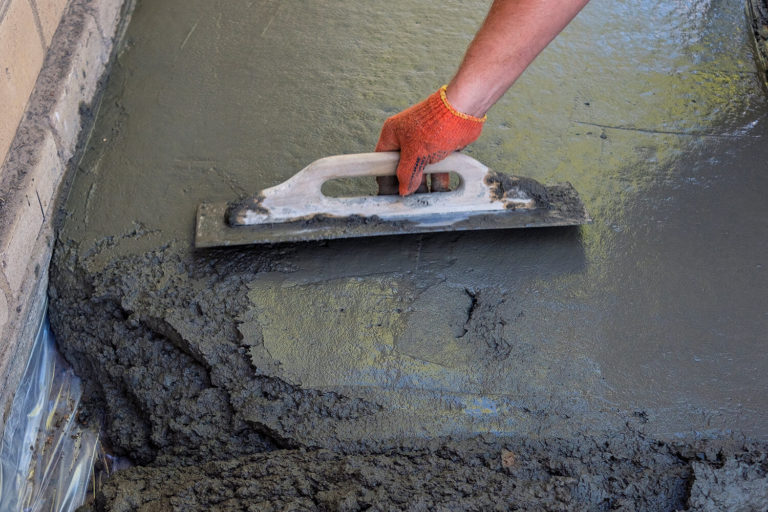 Do you have a custom design in mind? Give us a call!
Types Of Projects Using Residential Concrete
The biggest differentiator for any concrete used for residential work is the final strength. But given its flexibility in terms of customization, you'll find concrete in any number of home projects.
Home Foundation
Since a concrete foundation supports an entire home, you'll find more substantial frames to hold eight inches to ten inches of depth. The final strength generally ranges from 3,500 PSI to 4,000 PSI.
Concrete Driveway
The typical thickness is four inches on top of an aggregate base, such as gravel, limestone, or sand. Generally, residents can expect the final strength of 4,000 PSI to 4,500 PSI to be achieved one month after placement.
Concrete Patios
These popular gathering spaces offer durability, ease of maintenance, and versatility that often exceeds traditional wood-based decks and patios. But because they support furniture and equipment — grills can weigh more than 120 pounds — a 4,000 PSI is generally the minimum concrete strength.
Sidewalks & Walkways
Similar to the strength requirements of patios, sidewalks and walkways need a range of 4,000 PSI to 4,500 PSI. Although foot and small-wheeled traffic doesn't seem to induce the amount of stress on the surfaces because the traffic is moving, it does through continual and repeated use.
Garage & Interior Floors
Concrete has been a popular flooring material for years, but it comes with several requirements to meet subsequent demands. It's recommended both garage and interior floors have a four-inch pour depth along with a 4,500 PSI. The increased strength aims to support appliances, vehicles, and other everyday items.
Countertops
Because of their visual flexibility, concrete countertops have become popular options for new homes and remodeling projects. Homeowners can choose between a wide variety of stains and stamps to create a custom countertop.
Why Can't I Install A New Concrete Driveway Myself?
You can, but it's not actively recommended for several reasons. First, a cracked driveway, for example, needs to be entirely removed then the ground prepped and accurately leveled. Then, to ensure you don't have too much or too little concrete, you'll need precise calculations for both the framing and amount of concrete. Couple this with the sheer work involved and many homeowners quickly decide to hire residential concrete contractors such as Fulford & Jones, Inc.
Your First Call For
Quality Concrete
Whether your next project needs bulk concrete or a small amount of concrete, make Fulford & Jones, Inc. your first call in Wilson, NC, and surrounding areas.