Town of Cary, NC Resurfacing
Subcontracted with Blythe Construction, Inc.
May – October 2020
Manholes Adjusted or Replaced
Water Valves Adjusted or Replaced
Fulford & Jones also completed a 2019 resurfacing project for the Town of Cary, NC as a subcontractor for Fred Smith Company. The project began in July 2019 and completed in January 2020.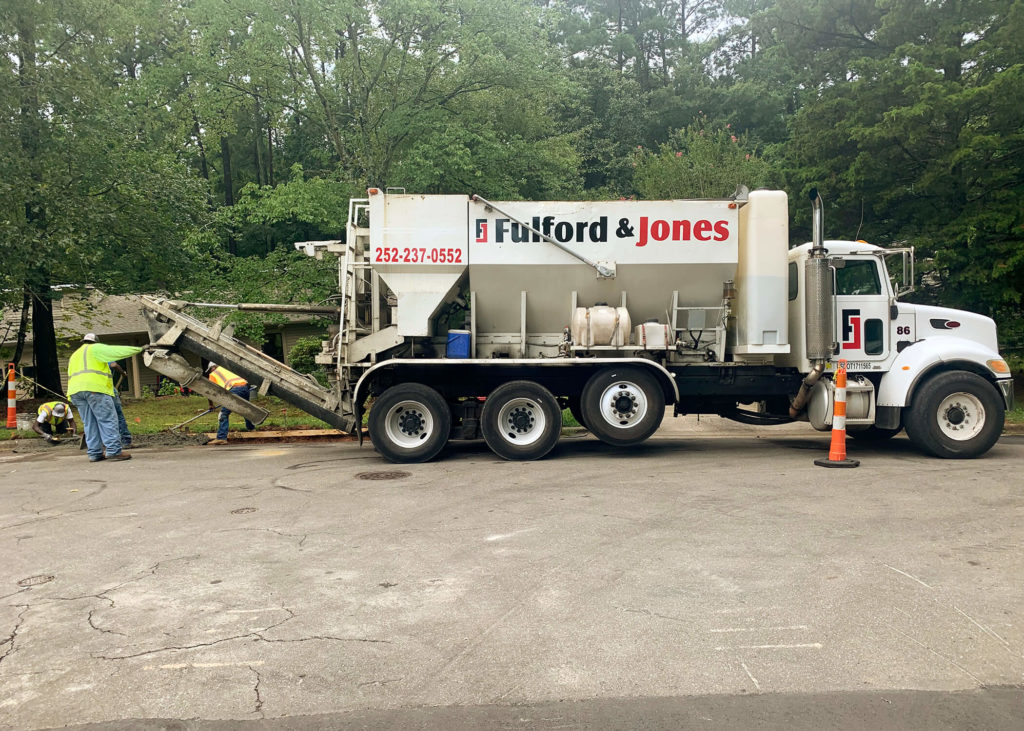 Your First Call For Quality Concrete
Whether your next project needs bulk concrete or a small amount of concrete, Fulford & Jones, Inc. is your first call in Wilson, NC, and surrounding areas.